Remember the times when we used to get " Global Warming" as a topic for writing an essay or in multiple debates? Well, seems like climate change was always real and is now becoming more visible. With the smartphone users rising exponentially due to advancement of Technology, issues like climate change have become the topic of discussion and people are now talking about it openly and become more conscious towards such sensitive issues.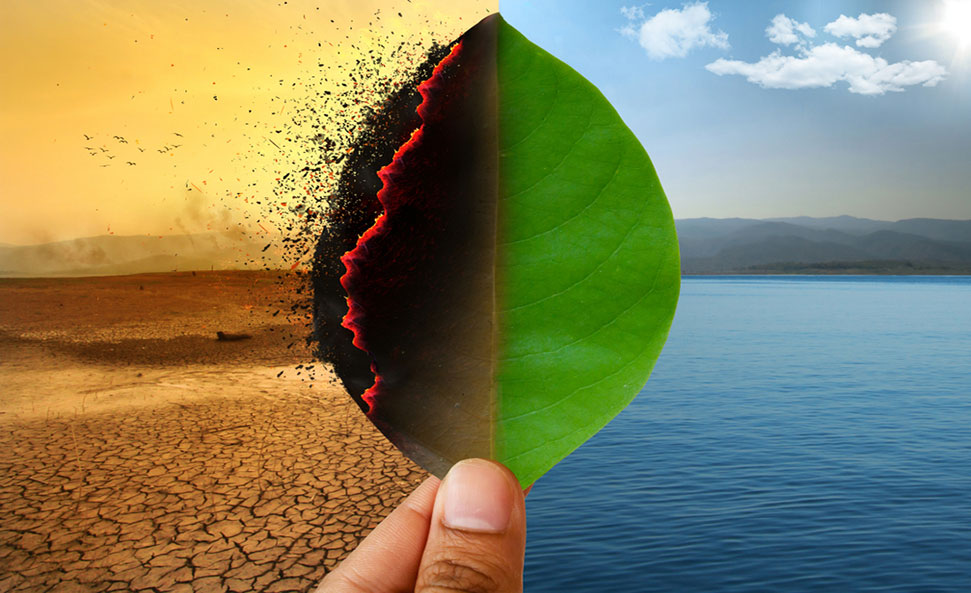 Though some of the prominent world leaders have said that climate change is not an issue to be discussed but news about Arctic Ocean to be warming twice as fast as the global average is something that cannot be neglected. Yesterday, it was observed that the temperatures in the Arctic Circle are likely to have hit an all-time record on Saturday, reaching a scorching 38C (100F) in Verkhoyansk, a Siberian town. The rising and Hot summer weather is not uncommon in the Arctic Circle, but recent months have seen abnormally high temperatures.
Every year, Earth is experiencing change in weather and rise in temperature but the intensity is quite more when it comes to Arctic Circle. It is an alarming situation as Arctic is warming faster than anywhere on this Earth. In fact, most scientists agree on the fact  that over the past 30 years, the Arctic has warmed at a rate of twice the global average.
Changes observed in Earth's climate since the early 20th century are primarily driven by human activities, particularly fossil fuel burning, which increases heat-trapping greenhouse gas levels in Earth's atmosphere, raising Earth's average surface temperature. These human-produced temperature increases are commonly referred to as global warming. Natural processes can also contribute to climate change, including internal variability (e.g., cyclical ocean patterns like El Niño, La Niña and the Pacific Decadal Oscillation) and external forcings (e.g., volcanic activity, changes in the Sun's energy output, variations in Earth's orbit). (NASA Article)
Global warming is a part of climate change. According to a report by BBC, warming in the Arctic is leading to the thawing of once permanently frozen permafrost below ground. This is alarming scientists because as permafrost thaws, carbon dioxide and methane previously locked up below ground is released. These greenhouse gases can cause further warming, and further thawing of the permafrost, in a vicious cycle known as positive feedback. The higher temperatures also cause land ice in the Arctic to melt at a faster rate, leading to greater run-off into the ocean where it contributes to sea-level rise.
Though climate change deniers have argued that there has been a "pause" or a "slowdown" in rising global temperatures, but several recent studies shows that is the not the case. The situation in Arctic clearly indicates that the steps have to be taken on a global stage with strict actions. Countries have come together and have discussed about the same in G-20 and other summits but there is still a long way to go. Measures must be defined and followed by the masses to change some aspects of climate change.