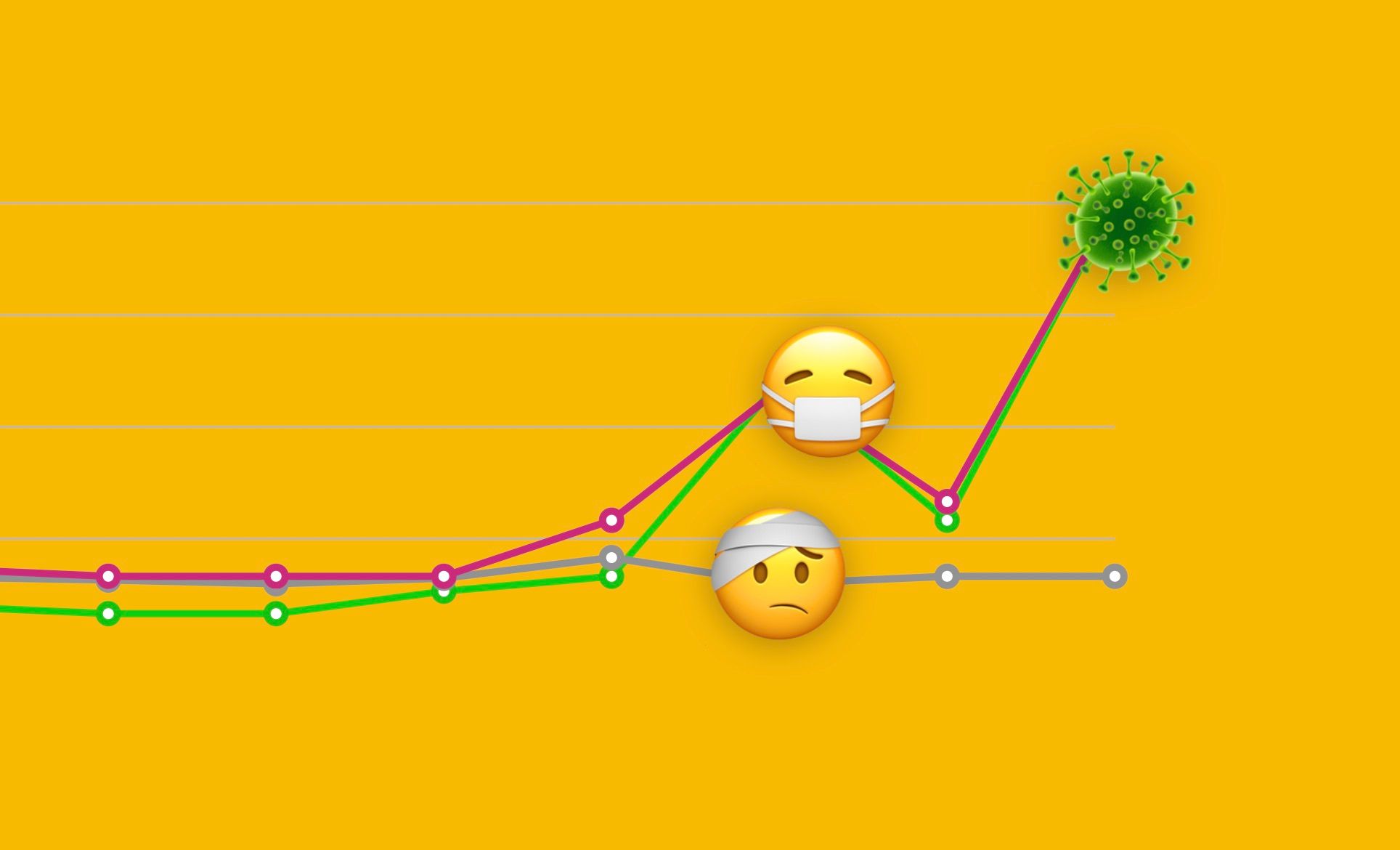 The outbreak of coronavirus disease (COVID-19) was a huge shock to governments, administrative agencies, businesses and ordinary people. In addition to the imminent threat to public health, the pandemic is causing tremendous economic and social stress. Following measures can slow the spread of flu:
Large rallies can be canceled, schools can be dismissed and business hours shortened. Workers may stay at home and continue their jobs using computers and telephones. People with flu can be told to stay home, along with their families. You may need to reorganize your life to provide for your loved ones or get treatment.
Several companies have introduced contingency plans. Employees can function online, or adapt to significant organizational changes. Systems are in place and the enterprise continues. You may have also provided advice to your workers on how to better adapt to work from home or on self-care ideas. However, we are seeing gradually one missing piece of the solution that can undo all the rest that has been achieved.
While there is plenty of information on how we can adapt and care for ourselves, there is much less information on how we can feel and think about changes. The key component in crisis psychology is called "normalization". Whenever something occurs that's distressing, unplanned or affects the people we 're close to, most individuals will develop an unpleasant, disturbing and potentially overwhelming reaction. When we feel that we are unable to control the outcome and our standard lifestyle is threatened or impeded, then that is particularly challenging.
The ongoing COVID-19 disease outbreak means that treatment for our mental health and wellness is just as important as our physical health. At the center of handling crisis emotional health, we 're learning the same stuff from people:
"I feel restless constantly and can't settle. I think sometimes that I'm not in charge of my brain."
Normalization describes that this is how the body and brain respond. In terms, it would make sense for people to connect to. It should be providing advice on what people could do to help calm the reaction. It should encourage people to generate action plans that give them a sense of control, as they now have a clear idea of their reaction and action justification. Unless we normalize the emotional reaction, it is very unlikely that we will involve people in activities that will help them take good care of themselves and adapt to what is going on.
As part of the pandemic response, health care providers have a significant role to play in resolving such emotional outcomes. Emergencies in public health can affect the health, safety and well-being of both individuals causing, for example, feelings of inadequacy, confusion, emotional isolation and communities due to economic losses, closures of work and schools, inadequate medical response resources and poor distribution of necessities. These effects can transform into a range of emotional reactions, such as distress or mental illnesses, undesirable lifestyles, such as increased use of substances, and lack of compliance with public health directives like home restraint and vaccination in people contracting the disease and in the general population.
Health problems from natural causes such as life-threatening viral infection would not match the new trauma criteria required for PTSD (post-traumatic stress disorder) diagnosis, but other psychopathologies, such as mood and anxiety disorders, may try to emulate.
Many people are even more vulnerable to the psychosocial impact of pandemics than others. In specific, individuals who catch the virus, those at increased risk for it, including the elderly, people with weakened immune function, as well as people with medical history, mental health, or drug use issues, are at increased risk of adverse psychosocial consequences. Medical professionals are also especially prone to emotional distress in the current pandemic, considering their risk of virus transmission, worries about infecting and caring for their loved ones, scarcity of personal protective equipment (PPE), extended working hours, and participation in the allocation of resources that are emotionally and morally complicated.
Besides the stresses inherent in the disease itself, guidelines on mass home containment, including residence-at-home orders, quarantine, and isolation, are unfamiliar to individuals and raise questions about how they may respond individually and collectively. A recent analysis of psychological impact in samples of quarantined individuals and health care providers could be instructive; it reported various emotional outcomes, including stress, depression, irritability, insomnia, anxiety, uncertainty, rage, annoyance, boredom and quarantine-related stigma, some of which remained after the quarantine was ended.
In the existing pandemic, huge areas of the population's home confining for indefinite periods, differences between the stay-at-home orders issued by different states and countries, and mixed information from government and public health organizations will most probably amplify distress. COVID-19 will provide behavioral evaluation and tracking of associated stressors such as exposure to infected sites, infected family members, loss of loved ones, and physical distance, secondary adversities such as economic loss, psychosocial consequences such as depression, anxiety, insomnia, increased use of drugs, and domestic violence.
Bearing in mind the worsening economic crisis and various uncertainties surrounding this virus outbreak, suicidal thoughts could arise and require urgent consultation with a mental health professional or referrals for potential psychiatric emergency hospital treatment. Medical professionals may give strategies for handling and dealing with stress, such as organizing and maintaining habits, connecting patients to social and mental health resources, and encourage patients to receive appropriate mental health treatment when required. Because media reports can be emotionally distressing, contact with news related to the pandemic should be regulated and reduced.
Since parents frequently ignore the distress of their children, open discussions should be urged to address the reactions and concerns of the children. Self-care for services, such as mental health care providers, includes being educated about the disease and risks, checking one's own stress reactions, and seeking additional help with personal and professional commitments and concerns — including, where indicated, professional mental health interventions. Health care facilities would need to tackle the burden on individual providers and overall operations by tracking reactions and results, changing assignments and schedules, adjusting priorities, and developing structures to provide supportive care where appropriate.
Separating from others could be stressful if a healthcare provider thinks you may have been exposed to COVID-19, even if you are not getting sick. After quarantine everyone feels different. Emotional responses to quarantine probably include:
Mixed emotions like post quarantine relief.
Fear and worry about your own health, and your loved ones' health.
Stress from the perspective of observing yourself or being watched by others about COVID-19 signs and symptoms.
Sorrow, frustration, or disappointment, as friends or loved ones, have irrational fears of contracting the disease from contact with you, even though you were determined not to be infectious.
Guilt over not being capable of performing normal duties of job or parenting throughout quarantine.
Many improvements to the physical or mental wellness.
 In view of the fact that most COVID-19 cases will be reported and handled by staff with almost no mental health experience in health care settings, it is important that psychosocial issues identification and treatment be implemented in those situations. Ideally, incorporation of mental health issues into COVID-19 treatment should be discussed at the organizational level by state and local planning; processes for recognizing, referring and managing serious psychosocial consequences; and the capacity to communicate with specialists will be assured. Health sector executives, emergency workers and health care providers should be provided with information and training on psychosocial issues. The sectors in mental health and emergency management will work together to identify, create and analyze evidence-based services regarding mental health crises and referrals in mental health and certain population's needs. Risk-communication initiatives will predict the dynamics of evolving problems such as guidelines on prevention, accessibility and acceptability of vaccinations, and require pandemic-related evidence-based approaches and tackle a variety of psychosocial concerns. Healthcare professionals should assist in developing messages which respected leaders should deliver.
The Covid-19 pandemic has disturbing consequences for emotional and social functioning of a person and collective health. Beyond delivering medical services, already strained health care professionals have a significant role to play in tracking psychosocial needs and offering psychosocial support to their patients, health care professionals, and the public — activities that should be incorporated into general pandemic health care. We see people affected from all walks of life, with especially big numbers among those working in the medical field or as first people on the scene along with other essential workers. Our hearts are going out to those heroes. Furthermore, residents of nursing homes and even prisoners are also at higher risk due to health factors and proximity to each other.
Crisis incidents can cause a lot of shock – and then emotional distress, which can take time to subside. Once we know our emotional responses and accept them, we are much more likely to take steps that can help.