Typically called a "School of Choice," such schools can be set up by anyone; a neighbourhood group, a parents' association, or a teachers' group. They must however pursue the terms of a charter constrained by local, regional, national or oversight groups.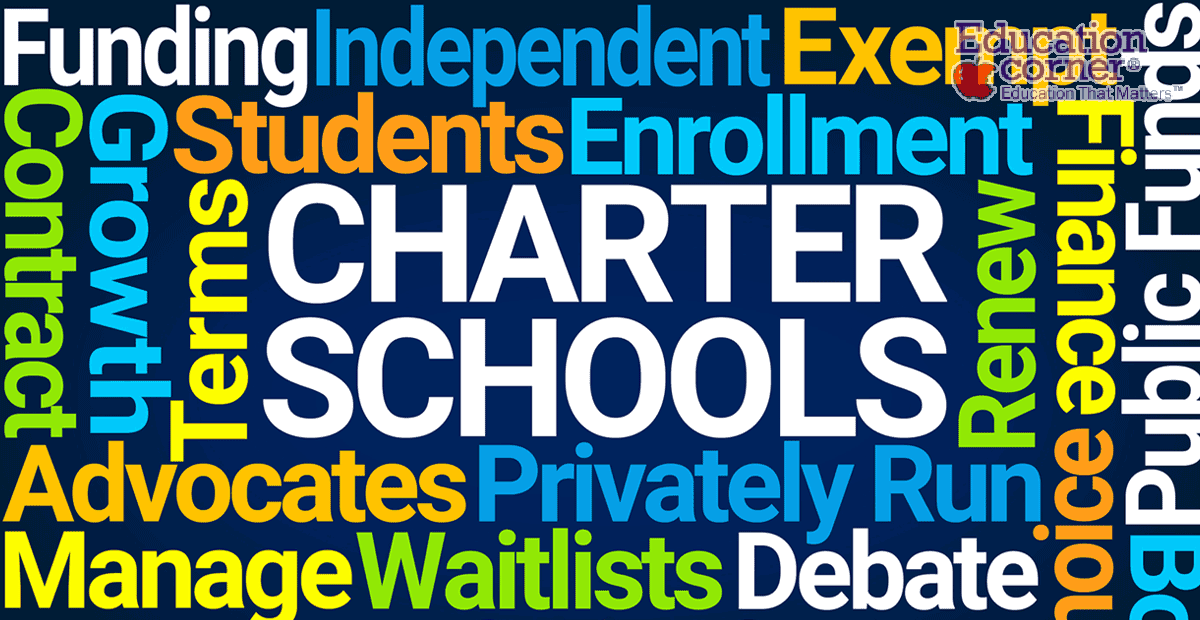 Since charter schools continue operating outside of the regulations that must be followed by in-district schools, they have the capability to customize classrooms that meet the needs of their students. Each of the dozens and dozens of charter schools has infinite possibilities and is unique in its design and operation. Some have longer school days, some teach the entire curriculum in various languages and some allow students to wear a uniform. Many people think that charter schools offer opportunities for improving our educational system. Others disagree strongly. For a better picture, let's take a quick peek at the benefits and disadvantages of Public schools.
Charter Schooling Pros:
Supporters think that charter schools expand learning opportunities and have better access to higher education. Let's take a look at why.
1. Unique Educational approach:
Charter schools allow diverse educational approaches and styles. Most traditional public schools follow approximately the same teaching methods for the students. On the other hand, charter schools focus more on certain topics such as maths and science. They can use Montessori techniques or other forms of learning alternatives.
2. More Excitement:
Charter schools can help kids learn without harsh discipline. In Charter Schools, experience – based and imaginative learning is often seen because there is a sort of independence.
3. Competitive Environment:
Failure to perform could build laziness in the teaching and other policies.Even if they score badly, because they know they will still be operating, they don't pay much attention to it. But public schools promote competitions creating accountability.
4. Private school atmosphere:
Though charter schools are funded by the public, they are more independent than public schools in the neighbourhood. This makes it more like private schools, with fees reduced. They will recruit qualified teachers and conduct state-commanded training. For under-performance they can be closed even.
5. Closely tied Communities
Most public schools prefer to be private campuses with lower class sizes, and have families similar to one another. Smaller group sizes have other benefits. They facilitate teachers to know the students at an interpersonal basis and have a greater understanding of their intellectual achievements and challenges which enables them to personalize their education more closely to what the student needs.
Disadvantages of Charter Schools:
Although going to study in a charter school has numerous benefits, there are also some negative aspects to it.
Less outdoor activities: Smaller charter schools often have fewer sporting and other co – curricular activities options. Extracurricular activities and sports are a tremendous part of the educational experience of children, and the comparatively limited possibilities that a charter school provides can be a major drawback.
More Secure: Charter schools aren't as stable as traditional schools. They continue operating on contract and they can shut down at any time of the year even in the middle of the school year. That can have severe consequences.
Bribery: Up to $ 1 billion has been wasted on charter schools that never managed to open or managed to open and then closed because of corruption and incompetence and other reasons.
Conclusion:
Ultimately, how good or poor charter schools are, depends significantly on the school in question. The idea that charter schools are tax funded but administered independently has led to a degree of public debate. As the number of charter schools continues to climb, the debate surrounding these schools is likewise an alternative choice to public education.