Globalization is dominating the traditional economy, opening up new prospects for countries around the world. This is seen by some researchers as a catalyst for economic growth. Others blame it for the harm to the world which we face today. One thing is clear: this mechanism enables national economies across the globe to spread across boundaries and establish mutually beneficial ties.
Globalisation and Economic Policies
Undertakings around the world are no longer limited to country borders. They can widen around the globe, diversify their operational efficiency and reduce their costs by moving their manufacturing production to countries with cheap labour resources or better availability of raw materials. Burgeoning trade and rising economic connectivity are helping money to travel more than ever. Corporations can now operate across national boundaries and attract more customers, leading to higher profits and eventually economic growth.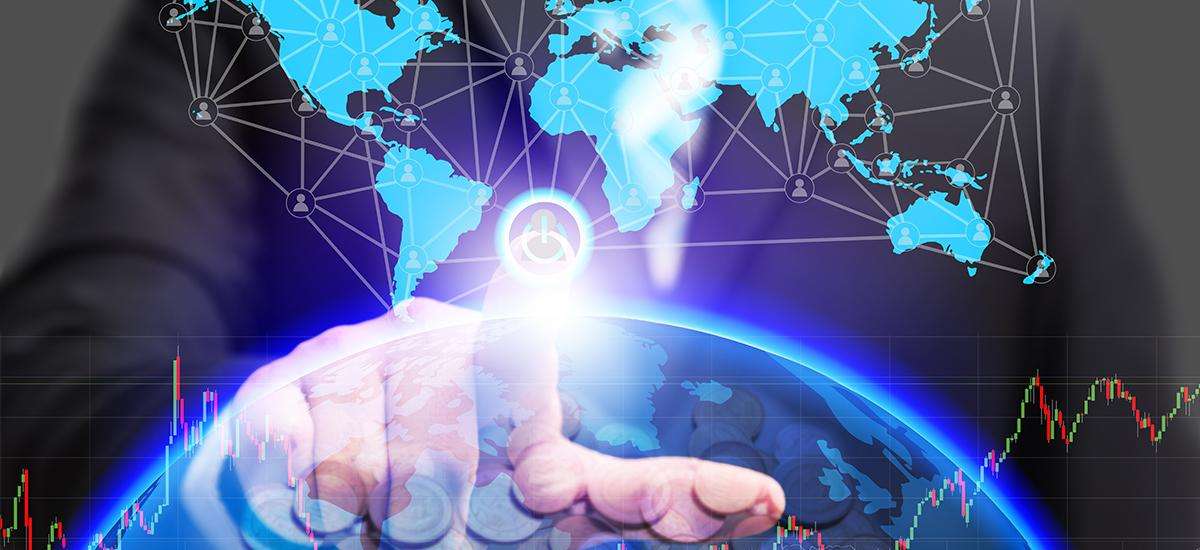 With globalisation, a business in one country can now sell their goods halfway around the globe in another country. In addition, it can construct there stores and factories, invest in goods and contribute to the local economy. For example, Ford Motor Company had its call centre agents moved to India. Cisco opened a Bangalore Research and Development Centre.
In 2010, Microsoft developed a strategic 3 year contract to monitor its inbuilt IT operations with Infosys Technologies in India. By subcontracting its services to developing countries, businesses can save money and change the lives of people. Because of this, the rates of poverty have declined in the past decades worldwide.
Global Employment possibility:
Globalization enables people to consider moving and start their own business or find work in wealthier countries. It translates into a higher salary and better life chances. Furthermore, migrant workers can send money back home without paying outrageous fees. The free circulation of information and technology also empowers trade unions worldwide to combat for workers ' rights. Labour rights expanded as new laws and legislation were implemented. Furthermore, critical topics such as fair pay and gender equality are gradually becoming less common.
Multinational companies such as Google, IBM and Accenture are continually expanding and recruiting workers in their countries of operation. Others introduce exchange programs to give their workers the opportunity to work outside the country. Boston Consulting Group, L.E.K. Consulting and Edelman are just a few instances. This further speeds up globalisation, and fosters economic growth.
Additional Free Trade
One of globalisation's primary advantages is free trade in goods and services. A country that specializes in motor vehicles, for example, would manufacture cars and parts at a place that maintains the lowest possible cost and sell them on local and international markets. That means more people living in other countries can buy those vehicles for less. They will have access to a broader array of brands and models at the same time.
Since 1945, after the development of economic globalization, world trade has increased by about 7 per cent. Countries that export goods have a competitive advantage and pay lower shipping fees.
Disadvantages of Globalization:
Globalization has its disadvantages, as does anything else. Free trade in goods, services , and information is placing the global economy in a phase of growth in income and employment. The main drawback is that it has also led to lower cash flows and tight credit across the local and national borders.
In fact, since 2008, more than 1,200 restrictive trade policies have been introduced by G2O countries such as the US, Brazil, Germany , France and Japan, which contribute for over 86 per cent of the global economy. This leads to higher taxes for companies importing and exporting goods, and stricter laws.
Conclusion:
Despite the downsides, there's globalization here to live. The result is a smaller world, that is more interconnected. Socially, globalization has facilitated the interchange of knowledge and cultures, leading to a perception of the world in which individuals are more accessible and compassionate of one another.